Een grootste geschiedenis
Exact negen jaar geleden kwam er een einde aan de grootste en unieke Europese geschiedenis van de begijnen met het overlijden van Marcella Pattyn, de laatste der begijnen. Op 14 april 2013 behoorde het achthonderjarige, begijnse verhaal tot het verleden. Marcella's overlijden en het formele einde van de begijnen was wereldnieuws: 'The Economist' gaf de begijnse geschiedenis en Marcella alle aandacht en kroonde haar tot eerste Vlaming die in dit gerenommeerde tijdschrift verscheen – alweer een unicum. Met recht zijn de begijnen en het einde van de begijnse geschiedenis een jaarlijkse herdenking waard. De Poolse krant wPolityce roemde Marcella Pattyn en in het Vlaamse (Knack, DeMorgen, Gazet van Antwerpen, VRT-nieuws, Het Belang van Limburg,…) en Nederlandse nieuws werd aan dit feit volop aandacht gegeven. Inmiddels heeft Marcella een eigen Wikipedia-pagina.
Wie waren de begijnen?
Autonome vrouwen, over heel Europa verspreid, die zowel een levensstijl als single vrouw in verbinding met andere vrouwen neerzetten én de uitvindsters waren van de volkstaaltheologie – dat kenmerkt de begijnen. Deze revolutionaire vrouwen worden tot op de dag in Vlaanderen gestereotypeerd en versuikerd tot naïeve vrouwen, een mechanisme dat hun prachtige geschiedenis ontkracht en wegstopt. Het volkstheologische werk van begijn Mechtild van Maagdenburg, het briljante 'Spiegel der eenvoudige zielen' van Marguerie Porète en het meesterschap van Hadewijch verdienen het om naar een grootser publiek bekend gemaakt te worden.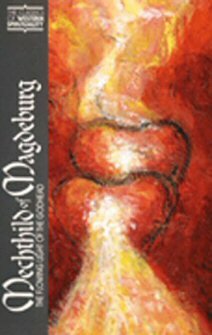 Acht eeuwen?
Jawel, de begijnse geschiedenis vormt een aaneengesloten stuk van maar liefst achthonderd jaar. De begijnenbeweging startte op het einde van de 12e eeuw met vrouwen die bewust kozen voor een single leven, ten behoeve van elkaar en de maatschappij. Vrouwen vanop het gehele West-Europese continent leefden als begijn en verrichten op elke vlak (sociaal, economisch, cultureel, theologisch) waardevolle bijdragen: als ziekenverzorgsters, schrijfsters, textielwerksters, zakenvrouwen,… vervulden zij een prominente rol in hun stad of dorp.
En de begijnhoven dan?
Begijnhoven ontstonden onder de samenwerking van de religieuze en wereldlijke macht: om te pogen de begijnen onder controle te krijgen, riepen ze uit 'dat deze vrouwen bescherming' moesten krijgen'. Economische voordelen vormden een lokaas om begijnen op één woongebied samen te doen wonen, een proces dat midden dertiende eeuw zo goed als volbracht was. Begijnhoven, of restanten ervan, zijn terug te vinden in België, Nederland, Duitsland en Frankrijk. De Vlaamse begijnhoven zijn UNESCO-Werelderfgoed: 13 ervan kregen deze kroning. Deze 'vrouwensteden' benadrukken de uitzonderlijke waarde van dit erfgoed. In Vlaanderen is er helaas nog te weinig collectieve trots op deze uitzonderlijke symbolen van de begijnse geschiedenis.
En de toekomst?
De begijnse geschiedenis is het meer dan waard om jaarlijks te herdenken – laat ons beginnen deze traditie gewoon neer te zetten – een rechtmatige en eervolle herdenkingsdag is wat hen toekomt.
In English:
Exactly nine years ago the marvellous beguine herstory of eight hunderd years ended – Marcella Pattyn, the last beguine, died that day. The European story of unique women ended. The death of Marcella was all over the news: 'The Economist' wrote about Marcella and the beguines, making her the first Flemish person to get attention in this magazine. The latter again a unique moment.
The beguines and the formal end of the herstory of the beguines are have every right to have a day of rememberance. The Polish newspaper wPolityce wrote respectfully about Marcella, in the Flemish (Knack, DeMorgen, Gazet van Antwerpen, VRT-nieuws, Het Belang van Limburg,…) and Dutch news this herstorical moment was a topic. Marcella now has her own Wikipedia-page.
Who were the beguines?
Independent women, living througout West-Europe, who prioritised connection with like-minded women and the inventors of lay theology – that 's what the beguines characterises. As revolutionary women the beguines, untill today, are mouled into stereotypes that portraits them as naive figures. The stereotyping of the beguines hides their rich herstory and debuks the power the beguines had. The theological work of beguines Mechtild of Magdeburg, the briljant 'Mirror of simple souls' en het master writings of Hadewijch deserve more public disclosure.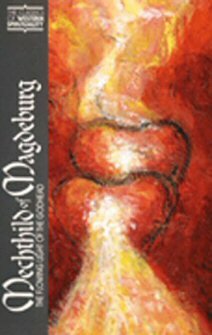 Eight centuries?
The beguines made a herstory of 800 years. De beguine movement started at the end of the 12th century with women who chose to live a single life for the purpose of eachother and society. All over the west of Europe women lived as beguines and contributed on every level (social, politival, cultural, theological,…): as medical specialists, writers, business women, textile workers,… They fullfilled a prominent role in society.
And the beguinages?
The construction of beguinages were an idea of religious and administrative powers: their goal was to controle the beguines, sold as 'those women need protection'. Economic advantages were used as a bait to group the women together. This proces wasfinalised around mid 13th century. Beguinages, or remnants of it, are found in Belguim, the Netherlands, Germany and France. The Flemish beguinages are World Heritage: 13 of them were recognised as UNESCO-heritage. The 'women cities' are symbols of exceptional value of heritage. In Flanders people are yet not pride enough to have the beguinages, collective boasting is missing.
And the future
The beguine deserves a celebration/rememberance day – let's start this tradition and give the beguines a honorable day of remembrance.
© D. Van Linden